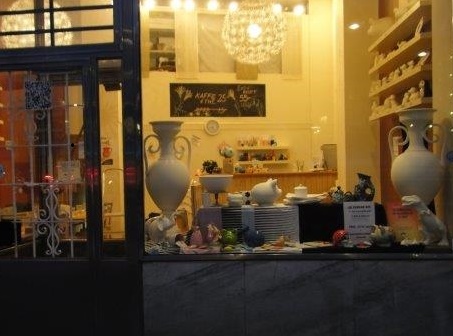 The Creativity House is a colorful and creative pottery painting cafe that opened its doors in 2006. Here you can paint pottery in the style you want. Then we glaze and fire your creations, and then they are ready to be used as everyday items. We take 55 SEK and ceramics cost / person.

CERAMIC PAINTING
Pottery Painting is easy, fun, relaxing, social and suits everyone - regardless of age. Drop-in clients and pre-booked groups are equally welcome. It is not required that a course to come and paint. Are you a first time visitor, we help you always start your creation with a small introduction.

CASTS
For those of you with baby / children up to 4 years, we can offer impressions and casts of pottery and glass on the child's hands and feet. More info under "Hand and Foot". We also organize courses in clay, glass fusing, mosaics and paintings - for children 7-12 years. And we sell our own glass jewelry in the store.